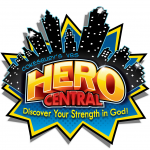 Central Summer Day Camp 2017 Dates
Held at Central UMC
June 26 - June 29
Central's Summer Day Camp is held at Central United Methodist Church.  Children 4 years old and children entering Kindergarten through 5th grade are welcome in our program from 9:00-3:30. Listed below are some new options to consider when registering for our summer day camp fun!  Click on "Register Your Child" below to find out more information about our Central Summer Day Camp.
Additional options available during Central's Summer Day Camp are:
Child care at the church is available AFTER camp from 3:30 p.m. until 5:00 p.m.  $20 per child.
Scholarships are available.  Print form and drop off completed form at the church office.
Many volunteers are needed for Central Summer Day Camp especially adult volunteers.  Join our team of volunteers.