Building Better Moms
6:25 - 7:25 pm Wednesday evenings in room 304
Leader:  Amber Hassler and Alline Beutler
September 16 – November 20
As a mom, we are rarely alone. So why can motherhood feel so lonely? God created us to crave connection and love. He is always with us, but something really awesome happens when we come together with other moms on a similar journey. We find connection; we feel love; we see God - together. Join us for the fifth year of Building Better Moms in Traverse City, as we continue to grow, imagine, and embrace motherhood. Moms of children 0-18 are encouraged to bring their own knowledge and questions as we start this year together. 
Christian Believer
5:30 – 8 pm Thursday evenings in the Library
Leaders: Darcy Dewling and Arden Atkinson
September 20, 2018  - May 16, 2019
The Christian Believer program focuses on classical teachings of the Christian faith—presenting, explaining, and interpreting them in a way that participants can understand, through the use of words, symbols, and hymns. Over a 30-week period, participants will examine the writings of ancient and modern Christian commentators and view video presentations by leading Bible scholars. Christian Believer Reading Packages are available in the office for $35. This class is open to new members.   
Christian Yoga
8:30 – 9:30 am Friday mornings in the Gathering Place
Leader: Becky Kalajian
September 14 – October 19 (no class October 5)
Faith, Grace and Lavender: This 60-minute yoga/stretching class is designed for Christians who may be new to the yoga mat. Faith, Grace and Lavender uses alignment-based movement that addresses tightness in necks, shoulders, backs and hips. Your mat is also a place to align Christian beliefs to your physical movement, exploring class themes on compassion, grace, love, service and gratitude. Come prepared to worship with your heart, spirit and body … no matter how tight you've always been. Class themes and physical movements will vary each week. Mats will be provided for you. Your final rest will include a chilled cloth infused with calming lavender and uplifting peppermint.  $50 for the 6-week session (includes a free sneak peek class).
ABOUT THE INSTRUCTOR: Becky Kalajian
Covenant Disciples
11 – 12 noon on Friday mornings in the Columbarium
Contact: Kathy Mead
September – December (resumes in January)
Started by John Wesley, the Covenant Disciples group listens without fixing, encourages without prescribing, and holds each other accountable without judging. The group meets Friday mornings in the Columbarium, sharing a short reading and quiet prayer. Visitors and new members are always welcome. No attendance taken.
FaithLink
10 -10:45 am Sunday mornings in room 301
Faithlink is led by several different people on a rotating basis
September 16 – December 16 (resumes in January)
This group looks at current events in our world and applies Christianity, and more specifically United Methodist views, to connect life and faith.  If you would like the weekly Faithlink article emailed to you, please ask Donna Olendorf to add you to the list (gro.c1539722977mular1539722977tnecc1539722977t@ann1539722977od1539722977)
FB Virtual Book Group
Online at: https://www.facebook.com/pg/cumctc/groups/?ref=page_internal
Leaders: Donna Olendorf,  R. John Miner
September 10 – November 20
If you've always wanted to join a book club, but couldn't find time to attend a class, our new virtual book group on Facebook is meant for you.  We will kick off the group with A Gospel of Hope, Walter Brueggemann's upbeat and accessible compendium of earlier works.  Every Thursday, we'll post questions for the week's readings. CLICK HERE FOR CLASS SYLLABUS And since Brueggemann, an acclaimed Old Testament scholar, will be leading a classroom discussion of this book on Fridays, we'll be able to piggyback on his discussion, too. Books are available in the office for $14.
A Gospel of Hope: Walter Brueggemann Book Study
THIS CLASS IS FULL!  You may sign up for the FB Virtual Book Group, which is reading the same book and has no size limit.
Noon – 1 pm on Friday in the Chapel
Leaders:  Walter Brueggemann, Chris Lane
September 14 – November 16
This sequence of studies will consider a brief accessible book. A Gospel of Hope. Our study will consider the ways in which a practice of hope is possible for people of faith in a society that is pre-occupied with the fake gospel of scarcity, fear, anger, and despair. On the one hand we will ponder how it is that the good promises of the gospel provide a ground for an alternative life in the world; on the other hand we will reflect on how hope is an active task for faithful people who receive power and courage to create different futures. Books are available in the office for $14.
ABOUT THE INSTRUCTOR: Walter Brueggemann
Journey
This group is currently FULL. You might like to try the Sunday Morning Faithlink group as an alternative.
6 – 8 pm the 1st Thursday of the month in the Lounge
Leader: Nan Horstman
September 6, 2018  – May 2, 2019
A group that meets monthly and explores progressive theology and its application while enjoying a supper together.  We plan to begin this fall with the DVD series, "The Jesus Fatwah."
Memory Keepers
4 – 5 pm on the third Wednesday of the month in room 306
Leader: Beth Whiting
September 10, 2018 – May 15, 2019
Those who have lost someone dear to them are invited to join with others who have experienced loss by sharing memories, support, and friendship.
Men's Room
7 – 8 pm on the first and third Thursday evening of the month in the Youth Room
Leaders:  Pastor Chris and Dick Wallace
September 20 – December 20 (resumes in January)
Come sit with a circle of men who are seeking God in their lives. The Men's Room is a gathering twice a month, committed to asking big questions, sharing laughter & encouragement, and praying for the world. This fall we begin with an exciting book, What is the Bible by Rob Bell. The book looks at how the Bible actually works as a source of faith and guidance. It's a smart & clever read. Plus the man who's hardly ever cracked open the Good Book will find some great tools here. Copies are available at the church office for purchase for $15.
Parenting Class: Raising Responsible Adults
6:15 – 7:30 pm Wednesday evenings in room 306
Leaders: John & Sheryl Emra
September 26 – November 14 (no class on Halloween)
Recent generations have witnessed a lengthening of adolescence, now lingering into the late teen years and even early twenties as "kids stay kids" much longer. Media is influencing the development of a fatalistic viewpoint, an entitlement mentality and a victimization mindset. Growing Responsible Adults will help you counter these problem areas as you grow your kids to become productive adults and mentor adult age people to become more than kids. Child care is provided, free of charge, through our Wednesday evening programming.  Books are available in the office for $15.  
ABOUT THE INSTRUCTORS: John and Sheryl Emra
Spiral Bound
6 – 7 pm 1st and 3rd Mondays at the Parlor Bar
Leader: Pastors Dale and Chris
September 17 – December 3 
A loose knit community of people with questions about faith meet for drinks and discussion at a local establishment.
Sunday Morning Pilgrimage
10 -10:45 am on Sunday mornings in room 306
Leader:  Kathy Mead
September 16 – November 18 
Join this Sunday morning group to connect with a group of people that will welcome you in and encourage you as each of you follow a path to grow closer to God and to community.  This fall, the group is focused on Celtic Christianity and will study The Rebirthing of God: Christianity's Struggle for New Beginnings, by John Philip Newell.  Books are available for $15 in the church office.   
Tuesday PM Bible Study
5:00-6:00 pm on Tuesdays in the Lounge
Leader:  Eldon Horner
September 18 – December 18 (stops when weather gets bad, picks up again in spring)
For the past several years, this weekly Bible study group has worked through the books of the Bible one by one.  Even if you haven't joined them in the past, there is room for you!  Join this fall for a study on the book of John.  Our book, John: The Gospel of Light and Life, is available for $10.
Wednesday PM Lecture Series
6:25 - 7:25 pm Wednesday evenings in the Lounge
Leader:  Donna Olendorf introducing guest speakers
September 16 – November 20
Join us for dinner and fellowship at 5 pm on Wednesdays, followed by a lecture/discussion on a timely subject.  Planned topics include:
Green Burial

Computer Protection

Death Cafe/Advance Directive

Suddenly Single

Job vs. Vocation as a Christian

Judgement

Cooking for One

Composting

Wired Word Discussion
A Gospel of Hope:
Walter Brueggemann Book Study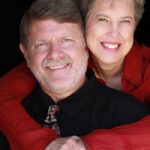 Parenting Class: Raising Responsible Adults          with John & Sheryl Emra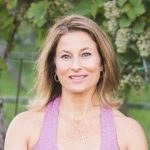 Christian Yoga - with Becky Kalajian