Introduction as written by long-time friend and clergy colleague, Dan Duncan
"Chris honors me with the invitation to write an overview of his pastoral career, on the event of his retirement from Traverse City Central UMC. Since he has previously requested that I give a eulogy at his funeral, this is a trial run, in a focused way, for that project. I just have to outlive him. "
Call and Formation
Author W.H. Auden was once asked during a college presentation how to make decisions. He said, "We only have three or maybe four big decisions to make in life: what will be our life's work;  shall we have a life partner or not, and if so, with whom; where we will live. And the reality is that we often do not know when we are making those."
Chris noticed in high school that he was often asked for advice by friends about personal questions and struggles, often about relationships. He was seen as someone who could keep confidences, as well as someone who was perceptive about surviving teen angst.  Here he wondered "Is this something I need to pay attention to, that people come to me?" It could be that he honed these abilities as the middle of five sons in a fa
mily experiencing a divorce, in which he intuitively learned to be a mediator, as he experienced his parents navigate the challenges of remaining civil even as their relationship changed dramatically.
Chris originally saw himself as a teacher or youth pastor. Active in his local U.M. church in Knoxville, Tennessee, his pastor was a Boston University alum (a U.M.-affiliated school and also home to one of our thirteen U.M. seminaries) who also saw the pastoral potential in Chris, and encouraged him to "dream big." As a freshman in college, a local pastor invited Chris to shadow him in a number of pastoral roles such as home visitation, preaching, and end-of-life care. The variety of tasks, emotional depth, and spiritual significance of this time alerted Chris to how his interests and abilities intersected with God's movement in the world, which is one definition of vocation.
Chris was drawn to study theater and drama, as well as theology, taking those degrees from Scarritt College, including some classes at  Vanderbilt University and Fisk University, an historically Black college.  Boston University School of Theology was where Chris took his academic pastoral education, influenced by his aforementioned mentor, and also the value of experiencing a different region of the country. His first, and brief
marriage ended as a result of this chapter, largely because his spouse did not want to be in the role that Chris' would entail for her, highlighting just one of the many ways that we often do not choose between good and evil, but between one good and another good, between one commitment and another. It was at seminary that Chris then met Jane Lippert, another ministerial student, who remains his beloved life partner.
Chris graduated with his Master of Divinity a year before Jane did, so he worked as a social worker in the "Southie" area of Boston, where he developed an understanding of the power of listening deeply as a key part of helping another.
A year of Clinical Pastoral Education followed graduation, taking place in the Pacific northwest. CPE is a required first step for those pursuing an institutional/clinical ministry, typically in a specialized setting. It is also excellent training for local church pastors. Chris' setting turned out to be working with incarcerated sex offenders, in which he learned that "sin and addict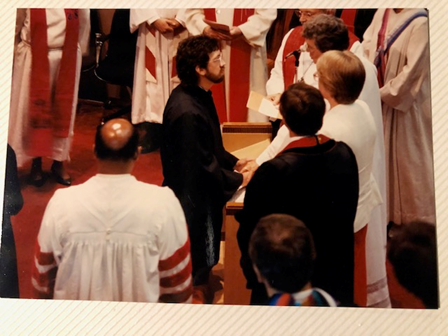 ion run deep, yet redemption and self-knowledge is possible for all of us." He also learned to look beyond how people become labeled, even if the label is not wrong, to see the deeper and common humanity of all. Chris became a trusted partner in multi-disciplinary treatment teams when clinicians recognized that he understood that faith has a role in healing, along with the role that other disciplines play.
Local Church Pastoral Leadership
Chris and Jane explored remaining in the Pacific northwest to begin their pastoral ministry, but no openings were available at that time. Jane's connection with the West Michigan Annual Conference through her home church of Manistee led to their arrival here in 1986.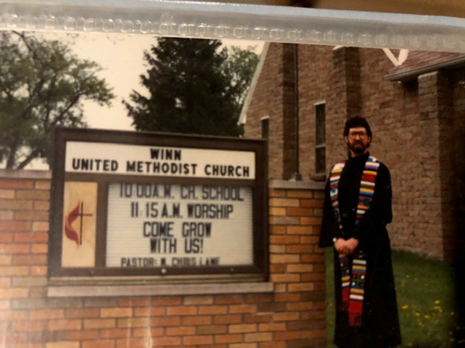 Chris' appointment was to three churches, which had four names as the result of a prior merger: Winn/Coomer/Blanchard & Pine River. Located in the rural central part of lower Michigan, this was a very different environment than Boston or Portland. It also meant driving from one church to another on Sunday morning just in time to lead yet another service. One Sunday Chris left his eyeglasses on the pulpit, and a little girl exclaimed on finding them: "Look mom, the creature left his glasses here!" Farm fields surrounded all the churches, which were full of people who knew how to grow and hunt their own food and repair just about anything.  While meeting in the old fieldstone basement with some of the matriarchs who ran the smallest of these churches (Coomer) Chris noticed some small brown thing wriggle under a door. He's convinced that the women in the room were evaluating him on the spot based on how effective he was at trapping a bat and removing it. That church celebrated their centennial during Chris' four years there, with special guest Bishop Judith Craig.
As if this was not enough, Chris also served as the District Youth Coordinator during this time. These churches were able to welcome Chris and Jane's first child, Hannah, who was the first child born in that parsonage in a long time.
Crestwood UMC, a neighborhood church in a medium-sized city (Muskegon) came next. For five years Chris had just one congregation to keep track of, a hundred-yard walk across the parking lot from the parsonage. Though the congregation was located in an integrated neighborhood, it was largely white with some in leadership happy to keep it that way. Chris worked to encourage more openness toward all their neighbors. Daughter Rachel was born in this parsonage. During this time Chris got into some "good trouble" participating in a demonstration against nuclear weapons at Wurtsmith Air Force base, along with other faith leaders, motivated by the Biblical understanding that the missiles were aimed at "people for whom Christ died."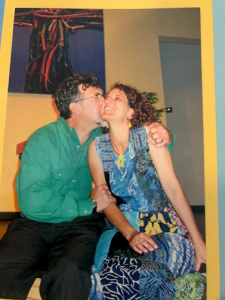 The next appointment would be to a new church start, in the affluent suburbs of Grand Rapids, and would be the first time that Chris and Jane would serve in the same church as a pastoral team. Having complementary skill sets was helpful for the church but not without some stress since they each had to live with their work partner. Their twelve-year stint at what would become Genesis UMC saw them begin the way new churches do: with no congregation, no traditions, and temporary start-up support from the Conference. This is the classic definition of an emergency: where many things have to happen and they all have to happen first. They began with a house that served as their home, and also as a playspace for children in the basement, as well as their offices and space for small group meetings. Chris reports that "it was the hardest and most fulfilling appointment because we went from nothing to something."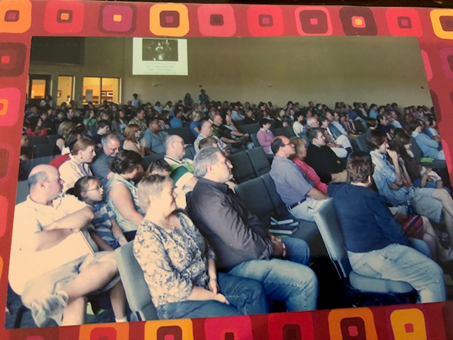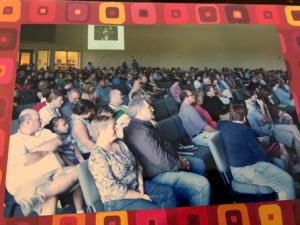 They worked to establish a church culture of welcoming people who had dropped out of or were disillusioned with church, and were one of the first U.M. churches clearly welcoming LGBT people. Seeing ministry as part of a thriving civic life they adopted an elementary school in the city of Grand Rapids and nurtured a partnership with an African-American congregation as a result of an anti-racism study that included sharing worship and cookouts together. Chris and Jane left Genesis as a vibrant and unique congregation with a modern and tasteful building.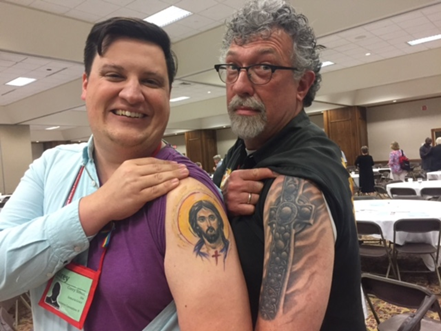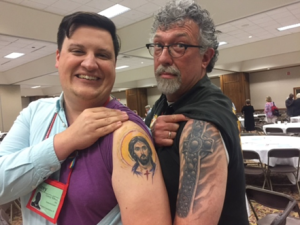 The next appointment served as a bridge between Genesis and Traverse City due to the complexities of finding suitable places for each member of a clergy couple. For two years Chris served the two small town churches in Martin and Shelbyville, in a county identified at that time as the "meth capital of the state." Both churches were committed to serving "hard living" people, with each hosting a food pantry and Martin hosting a Saturday evening service called "Rock at 5 O'Clock" featuring hard rock music, a simple message, and a shared meal.
Which brings us to his longest-lasting appointment of 14 years with you at Traverse City Central! Their youngest daughter Rachel was preparing for her senior year of high school that summer and they gave her the choice of deciding whether to leave all of her friends for that final year, or remain in the Grand Rapids area. The answer, as you know, was "yes," which is why we're celebrating Chris' retirement here instead of somewhere else!
Chris' experience and passions fit well with Central's desire to launch an alternative worship experience called "The Well," which has become an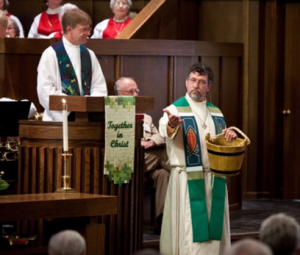 important part of the worship life here. Chris provided leadership and direction in many other dimensions of ministry here, and appreciated long-time lead pastor Dale's generous colleagueship, and now Pastor Linda's.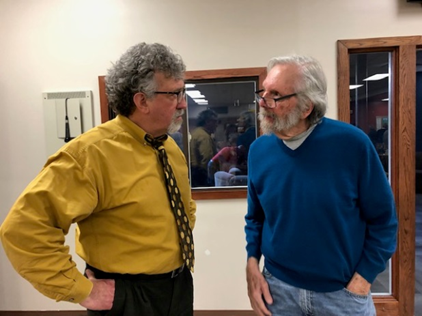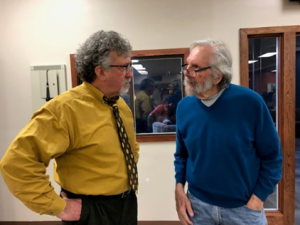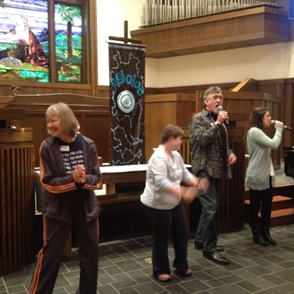 Together they helped Central continue to grow into the intentionally welcoming congregation of all people which returning guests have cited as a prime attraction point. These last two years of stepping into the lead pastor role were unsought by Chris and constituted another redefinition of pastoral role and identity.
Connectional Ministry 
Chris has been involved in ministry in our U.M. connection throughout his ministry, including 8 years on the Board of Ordained Ministry (preparing candidates to serve as clergy), the Michigan Area Episcopacy Committee (essentially the personnel committee for the bishop), the District Leadership Team, and close to 20 years of leading summer youth adventure camps.
It is probably good that Chris was not aware as he began a career like this that he would deliver approximately: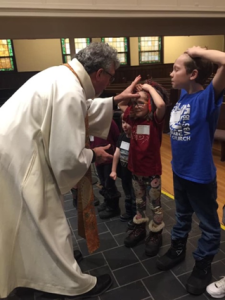 -1,600 sermons
-perform over a 100 baptisms
-officiate at over 200 weddings
-preside at over 500 funerals
-confirm over 100 youth
-spend something approaching infinity in meetings…
None of this kind of quantitative accounting captures the winsome, genuine, caring manner in which Chris modeled a faithful Christ-breathed life, and helped enlarge the available reality of God's presence for others to experience. May we say, as Jesus' parable has it, "Well done, good and faithful servant."