Central Church COVID-19 UPDATES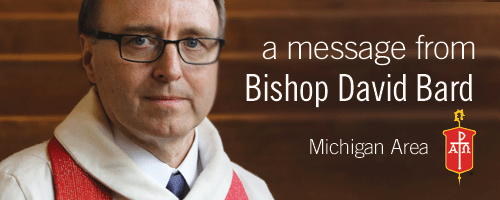 CURRENT STATUS AT CENTRAL CHURCH
All in-person gatherings, including Sunday morning worship services at Central Church are cancelled until further notice.  We continue to evaluate future events and activities and will update this page as new information is available. Sunday morning worship services continue to be streamed LIVE on our Facebook Page and on our website Sermons Page at 9:00 and 11:00 a.m. each week.  Additionally, the 11:00 worship service is available to listen live on WCCW-AM 1310 Traverse City Radio.
7-3-20:  CLICK HERE TO READ PASTOR DALE'S JULY BLOG POST
6-10-20:  CLICK HERE TO READ THE LATEST UPDATE ON SUMMER WORSHIP AT CENTRAL CHURCH
Many small groups, including some Adult Education groups, Youth Groups and children's Sunday School classes are using online formats to gather. Please stay tuned to your regular group communication channels, the group ministry pages below, and our Facebook Page for updates from your leaders.
The Church Building will remain closed to the public until further notice.  Access will be limited to church staff and key leaders.  Additional access will be granted through the Cass Street Entrance (buzzer/handicap entrance) during the hours of 9 a.m. until 1:00 p.m. Monday through Friday for deliveries and urgent church business.  Church Staff will continue to answer the phones to the best of our ability during the hours of 9 a.m. until 1 p.m.  You may also email staff members with your church business, as they continue to check emails regularly.
Our Church Staff and Custodians are working diligently to clean and sanitize the entire church building during this time of closure.  Your safety is important to us and we appreciate your understanding and cooperation with our decisions to limit access to the church building.
Central's Community Outreach staff and volunteers are working with Safe Harbor to provide meals, mail service, access to personal belongings and other limited services during this time.  Daily updates on community resources and services are available on the Safe Harbor website.  Daily updates on community meal locations and food pantry locations are available on the Northwest Food Coalition website.
---
HOW CAN WE PRAY FOR YOU?
We all need prayer.  Some of us need prayer now more than ever.  Our staff and leaders continue to pray for the needs of our congregation and we would encourage you to share your prayer joys and concerns with the Central Church Family because prayer is a vital link in connecting us with God and each other.  Through prayer we express our love for God, our confidences in God's mercy and our concern for one another.
---
WE APPRECIATE YOUR CONTINUED FINANCIAL SUPPORT!
You are a generous church!  We are blessed by your generosity of time and treasure during this difficult time. Because the church continues its day-to-day mission work, we ask that you remain consistent in your financial support. Our Church Staff continue to be compensated for their hard work, bills are being be paid, and the greater mission of Central Church in our community is need now more than ever. You can make your weekly gift to the church with a debit or credit card HERE or simply mail your gift to the church.