When Ginna Beckett and her husband John first moved to Traverse City, they were looking for a church with IMPACT, a church where they could invest and make a difference. 
They didn't want to invest in church. They wanted to invest in the community THROUGH church. They found their place at Central. 
Where do you see the IMPACT of Central Church?

Why do you give? Tell your story in the comments!
"Central Church is a community fully invested in each other and our spiritual growth together," she says. And Central takes it a step further: "We walk the walk together. We take our members beyond the walls of the church."
Another member recently said it this way: Central is "faith in action….Service is our backbone."
For Ginna, the spiritual walk begins with service. Every step of faith is an act of service. When we worship, we lift our voices together. When we study scripture, we bend our hearts toward God and our hands in service. When we pray for others, it is an act of service and love. And when we serve, we grow in generosity, and we GIVE.
When all that comes together through Central, we don't just GIVE, we give with IMPACT!
"Physical and spiritual involvement will often lead to financial investment," she says. When we serve first, we see the need, and our heart and our dollars follow. Ability is no obstacle, because anyone can pray for our neighbors – and that is an act of service too.
Ginna is a key volunteer for Central Outreach, serving neighbors without housing or with limited means. She's been seen serving break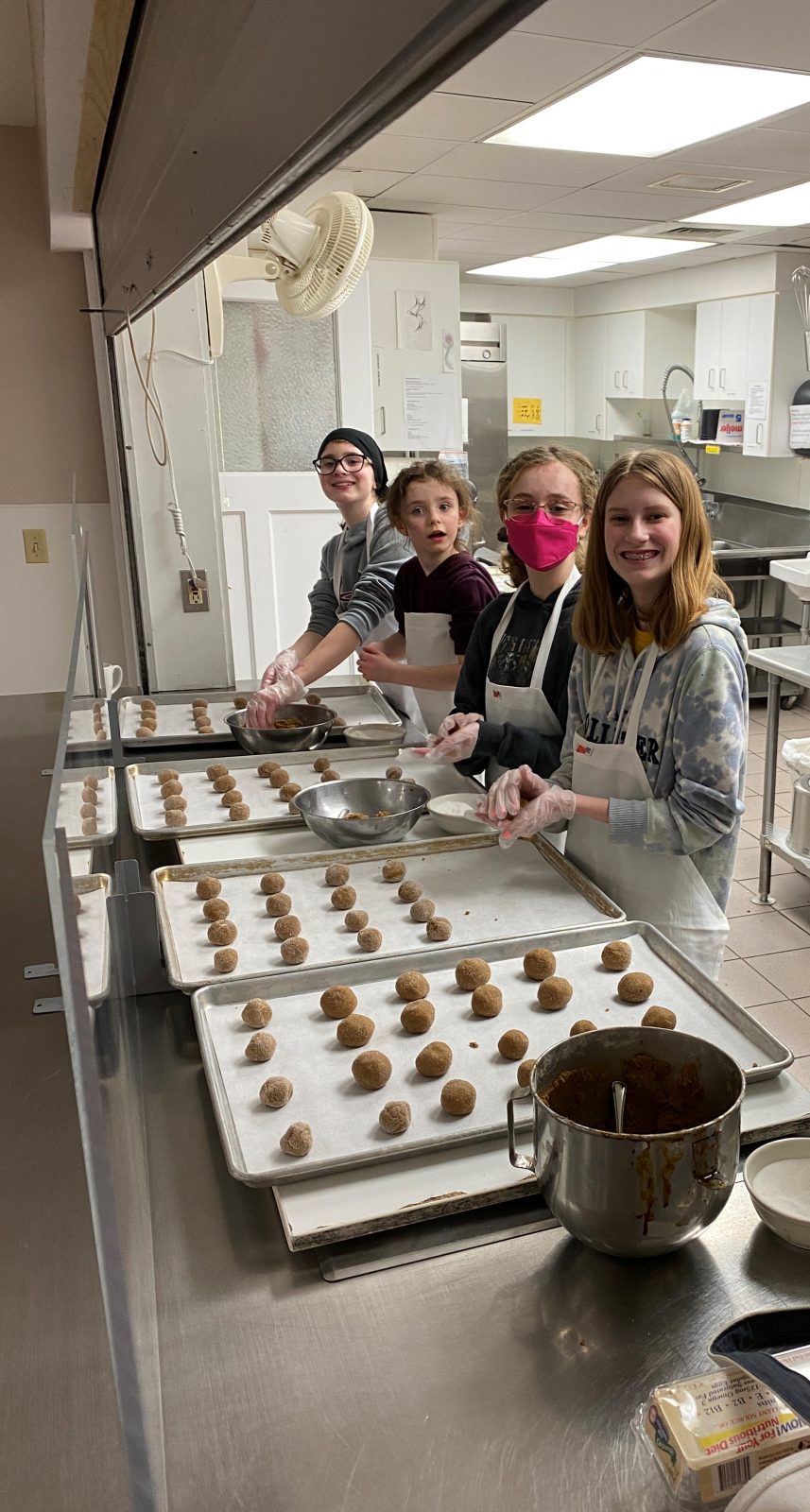 fast, helping our youth group bake cookies for Outreach lunch, and cleaning up around homeless encampments. She's also invested in long-term medical missions in Central America and, in her free time, devotes her energies to Serve Saturday. She finds nonprofits in our region that need volunteers, and she links those needs with Central's ready-made volunteer base.
"Every opportunity we have to serve our community through service programs or missions or just the kindness of our every day makes the world a more positive, enriched and valuable place to live," she says.
Financial support makes that service possible.
So don't give to impact Central. Give because of Central's IMPACT!