A new ministry was started at Central Church in 2015 after the congregation became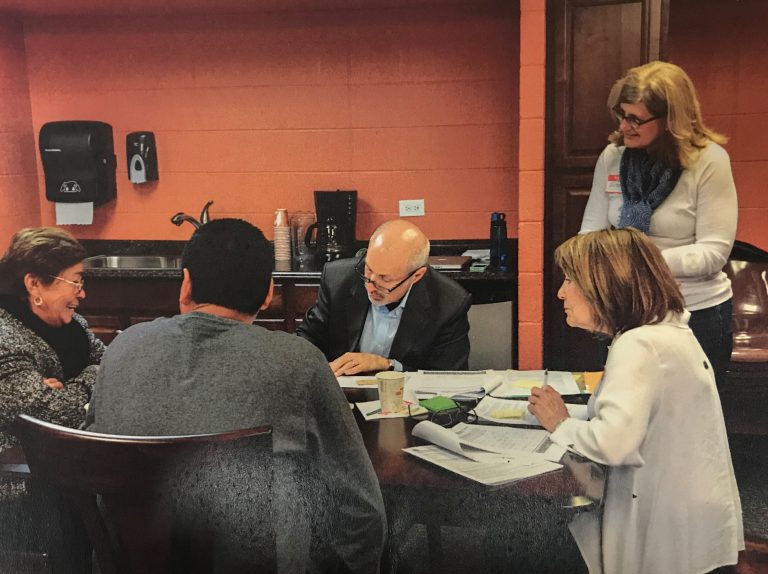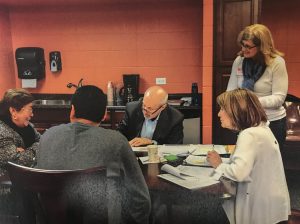 aware there were no free immigration legal services north of Grand Rapids. The
decision was made to open the doors to Justice for Our Neighbors Michigan (JFON-MI)
to help fill the need. Our caseload started growing as we provided presentations about
our mission, met with faith communities, local leaders, and potential partner
organizations. This built awareness and trust within the immigrant community and with
organizations addressing the other needs of immigrants, refugees, and asylum-seekers
in the region. Clients called our office requesting help with everything from green card
renewals and naturalization to asylum and U Visas for victims of violent crimes.
Du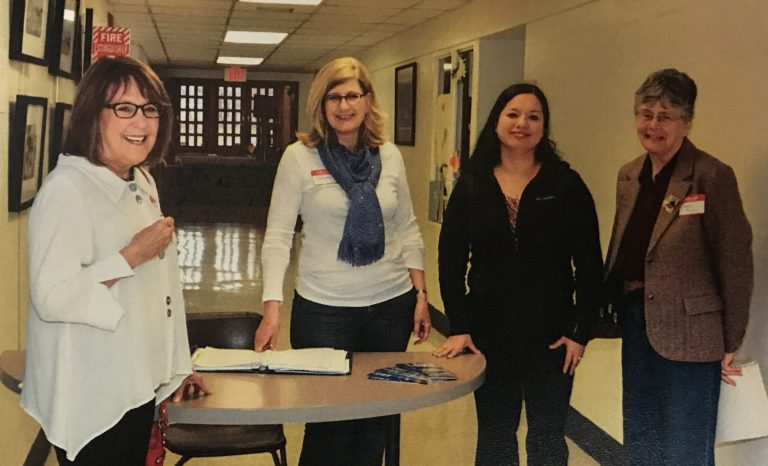 ring those early years, we served as many clients as possible with our available
resources – a part time legal assistant and a few contracted hours a week from a local
attorney. In our first year, we served about 40 clients. By 2018, we became a full-time
legal office with our own attorney, allowing us to serve more neighbors and take on
more complicated cases. This positioned JFON-MI well to handle the large influx of
cases when the upheaval in Afghanistan and war in Ukraine caused people to flee their
homes in search of safety. We were able to serve 170 new clients through the Traverse
City JFON-MI office in 2022 including over 100 Ukrainians.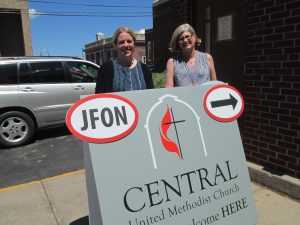 Our growth has happened as the result of new grant funding, increased giving from
local faith communities and a growing base of individual donors. Most importantly, the
support provided by Central Church remains a critical factor in JFON-MI's ability
to continuously serve more clients. We especially appreciate the warm, welcoming
environment Central provides our clients and our staff.
Central Church, our donors, and funders make it possible to assist clients like Ricardo.
Seeking safety and stability, Ricardo's father brought him to the U.S. at age 11 from
Guatemala. Unfortunately, Ricardo was left alone and vulnerable at 15 when his father
was deported.
After finding work in Leelanau County, Ricardo was connected to JFON-MI in 2022.
JFON-MI legal staff knew that Special Immigrant Juvenile Status (SIJS) was an option
for Ricardo to obtain legal permanent residence in the U.S. SIJS is available to certain
undocumented immigrants under 21 who have been abused, neglected, or abandoned
by their parents. The challenge was that a legal guardian needed to be appointed
before Ricardo turned 18 and he was 17 years 11 months old.
A potential guardian was identified, and JFON-MI legal staff rushed to file a petition with
the court system. Thankfully, the guardianship was secured before Ricardo's 18 th
birthday and the SIJS application was filed. Ricardo in on the long, but hopeful, path to
legal permanent residency in the U.S.
The congregation of Central Church believes that God's love can shine in the
community through radical hospitality, and because of that, over 700 clients like
Ricardo have been served by JFON-MI's Traverse City office.
Please help us as we continue to strive to meet the immigration legal needs in northern Michigan.
We have set a lofty goal of raising $10,000 during Lent! Your gift will help increase our
legal assistant's hours so that we have the capacity to assist more neighbors. Our
services are in greater demand than ever.
Donations can be made at https://jfonmi.kindful.com/ or by using the donation envelopes outside the church offices or on the JFON-MI information table on Sundays.
THANK YOU for your important support!
Alline Beutler
Development and Communications Manager and Regional Liaison
abeutler@jfonmi.org