"KEEP IT GLOBAL"
In this time of quarantine, I'm finding it is easy to let our view of the world shrink, in our knee-jerk impulse to fear and self-protection. We look to care for "our own". We constrain our movements to a close-cropped orbit until we are told it is safe to travel. I get it; we do not want to endanger ourselves or others. I've seen in myself recently a wave of caution as tourists began venturing into town. So, even while understanding the need to be safe during a pandemic, I still worry that we forget God's love is to be lived boldly, and that God challenges the Church, in all places, to know ourselves as global citizens. We are to love our circle, while reaching beyond our own circle. Isn't Jesus' call to us that we would work to see intrinsic sacred value in other tribes as much as in our own tribe?
PENTECOST MAKES US GLOBAL
Pentecost Sunday is this coming Sunday, the festival day marking when Christ sent the Holy Spirit to
empower the Church into loving the whole world. The Spirit's work is to both comfort and convict us, to broaden our vision about it means to share Gospel and be of service to others. So I am thinking today of what a humongous and beautiful mandate that is, to cooperate with Holy Spirit in loving the whole world.
A good 1st step to seeing ourselves as Christ's global citizens is to know what is going on in other lands. Tune into news sources that cover the world, which informs our prayers for the world.
Next, thinking globally, as a Christ-follower, means supporting mission efforts in other countries that
empower its citizens. I think of the good work of our partnership in Haiti, where Hanania and other Haitian leaders advise Central on how best to assist in their ministries.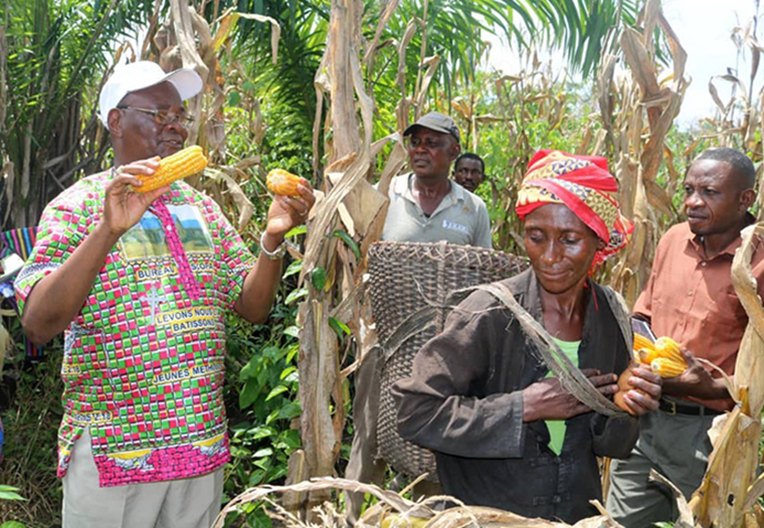 SPIRIT MOVES IN AFRICA
I was moved by a story this week from the UM News Service about sister congregations across Africa, especially East Congo, rallying
together to offer support to church members and communities facing the double whammy of hunger and the COVID-19 pandemic, which has led to sweeping lockdowns across the continent.
The United Methodist Church in Africa is continuing to reach out to those facing food insecurity. In Congo, that includes pastors. With no church gatherings during the confinement, pastors are facing
starvation, said Jean Tshomba, disaster management coordinator in East Congo. "People are much more afraid of starvation than the coronavirus," he said.
SPIRIT MOVES IN NAVAJO NATION
Jane and I had the privilege of being in mission a few years back on the Navajo Reservation, at the request of Rev. Shirley Montoya, a member of the Navajo Nation. As generally happens, we were loved and
ministered to as much as what we gave. "Reversed Mission" I have heard this called when the mission team is transformed more than the mission field one has been sent to.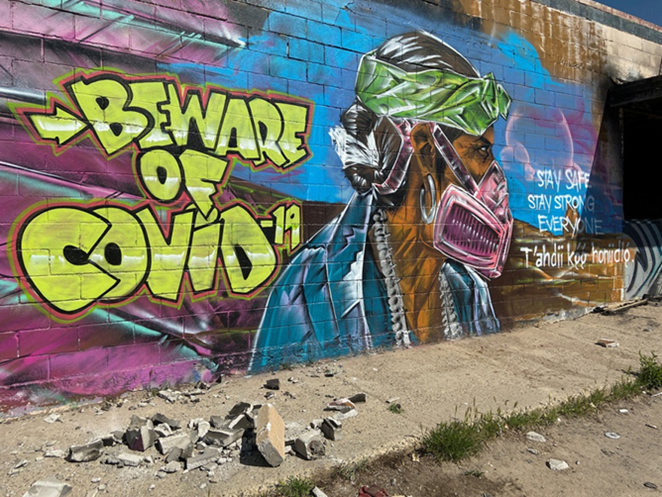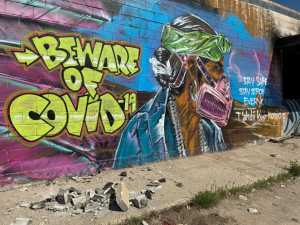 Nowadays Rev. Shirley Montoya is serving as interim director of Four
Corners, a ministry of the New Mexico Conference, for the past two years. She also is a member of the Navajo Nation. Her ministry assists those with food insecurity, plus helps with hygiene safety during this pandemic.
As of mid May, the number of positive COVID-19 cases for the Navajo
Nation has reached 4,071 and there have been 142 deaths. The Navajo Nation has surpassed New York and New Jersey for the highest per-capita coronavirus infection rate in the United States, according to the most recent data.
"They ought to give medals out for COVID survivors," she said. The United Methodist Committee on Relief has established the UMCOR COVID-19 Relief Fund to provide grants to help churches and partners assist vulnerable populations dealing with food security and other needs related to the pandemic.
SPIRIT MOVES IN TANZANIA
I also see great value in exposing ourselves to worship resources from other parts of the world. What a beautiful reminder of our common seeking of God's ways in the world. How important that we be led toward God's Reign by persons in other parts of the world whose understanding of God has much to teach us. For instance, here's a prayer from the church of Tanzania, in east Africa, to help us pray for a more just world.
Oh Lord Jesus Christ, who said to your apostles
"Peace I leave with you, my peace I give to you".
Give us courage to challenge the perpetrators of violence
and to change their behavior. Help us devote our whole life,
thought and energy to the task of making peace.
We pray for a new Africa,
where fear, violent thoughts or action shall no longer exist,
and where selfishness will not lead people to commit injustice to others.
As for the peoples of every African tongue and race,
may your kingdom come;
your kingdom of justice, peace and love.
May peace prevail in Africa.
May peace prevail on earth. Amen.
 Finally, there are many rich online resources to help us worship and advocate for the global church. You can find similar prayers HERE.  You can view a great music video of "The Blessing" by UK Churches HERE.  Please listen, be blessed, then take some action to support this global Body of Christ, of which you and I are privileged to be part.
On the Way,
Chris