Since late summer, Central Church has been helping a three-generation Ukrainian family of 12 who settled in Traverse City
from Boryspil (17 km from Kyiv). We are able to house the younger portion of the family: mom, Anastasiia,
dad, Mike (Mykhailo) Lymarenko, and their four children ages 3 through 9 in the "Mosaic House" on Three Mile
Road that Habitat renovated with the support of Central Church.  Nina and Ivan Bakunets, and their four daughters
are renting a 3B/2B apartment at Ridge 45 off of Lafranier Road.
Mike Lymarenko has a driver's license, and is working hourly in the shipping department at Advantage Auto Motors
with no benefits in Kingsley. He is still seeking a more permanent job that is within his expertise (Mike was a manager at
a grocery store. Before that he was a chef).
Natalia, Yuliia, Maria, Sofiia, and Ivan have their work permits and documentation required to allow them to continue working until 2024.  They have reliable transportation.
Yuliia works for Lifeworks.com, an online wellbeing and mental health solutions company (she is also still looking for a more permanent job).
Maria and Sofia work a Biggby Coffee store on South Airport Road.  Sofia, is 18 and would love to get a college education. The three older sisters are all educated and fluent in English.
Our Ukrainian family needs good jobs with benefits and local people as references. Below is a profile list of each employable
family member and their credentials. If you have a business or know someone who has a business that is in need of help
and would be willing to consider working with a Ukrainian refugee, please call Julie Falconer at (231) 649-7745.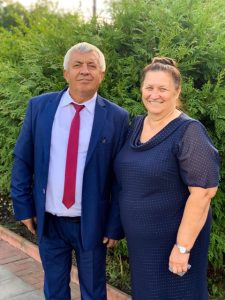 Nina and Ivan Bakunets, 62/63 years old, both retired. Ivan was a Pentecostal minister for 20+ years in Yahotyn (100 km from Kyiv) (not currently seeking employment, but will if needed to help support their family)
Natalia Bakunets, 40 years old, worked 15 years as a project manager at a bank in their credit card
division. She also was an elementary teacher with English as a second language.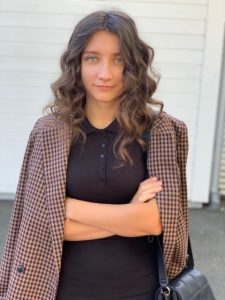 Yuliia Bakunets, 25 years old, Bachelor's degree, IT customers service, office management  and customer support
Maria Bakunets, 22 year old, Bachelor's degree, elementary teacher, barista, order management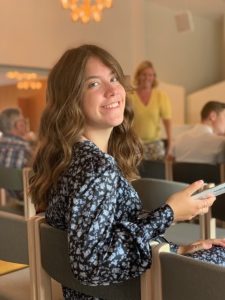 Sofiia Bakunets, 18 years old, high school diploma, barista, child/youth recreation instructor. Would like to attend medical school.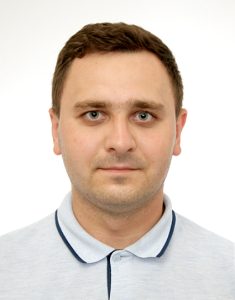 Mykhailo "Mike" Lymarenko, 31 years old, college degree, audit and optimization specialist (retail). Currently working at Advantage Auto Motors. Former grocery store manager and chef.  UPDATE 3/5/23:  Mike has agreed to begin training to become a semi truck driver beginning April 10.  He will keep his current job until that begins.  His training will last 3weeks.  Upon completion, he should be able to get a good paying job. 
Anastasiia Lymarenko, 33 years old, mother and care giver to family (not seeking employment outside of the home)
Tymofii Lymarenko, 9 years old, special needs child attending Cherry Knoll
Mark Lymarenko, 8 years old, attending Cherry Knoll
Ivanna Lymarenko, 6 years old, attending Cherry Knoll
Solomiia Lymarenko, 3 years old, stays home with Anastasiia