I was writing this blog in celebration of our youth when our country was once again besieged by violence against our school children. Like many of us, I am shocked at the horror of this one event, by the ways school and other mass shootings repeat across our country, and by how very little we seem to be able to talk through basic mitigation strategies. 
This is one issue we should be able to unite on for reasonable solutions. No one should consider this an acceptable sacrifice. My readers in Michigan will remember that it was only months ago that we lit our candle for the students of Oxford. We sent cards and a prayer shawl and classroom activities for students in trauma. Our Conference compiled trauma resources for families. Today, we cry out with the Psalmist: How long, O Lord? And we pray our prayers compel us to action.
The longer we are complacent, the more devastated we become, the more resigned we are to this fate. This languishing is not as God intends for us. And we are not helpless.
I appreciate our bishop's words this week: "While no set of laws will prevent every incident of gun violence, we are not helpless. We can do better. We must do better.
Wat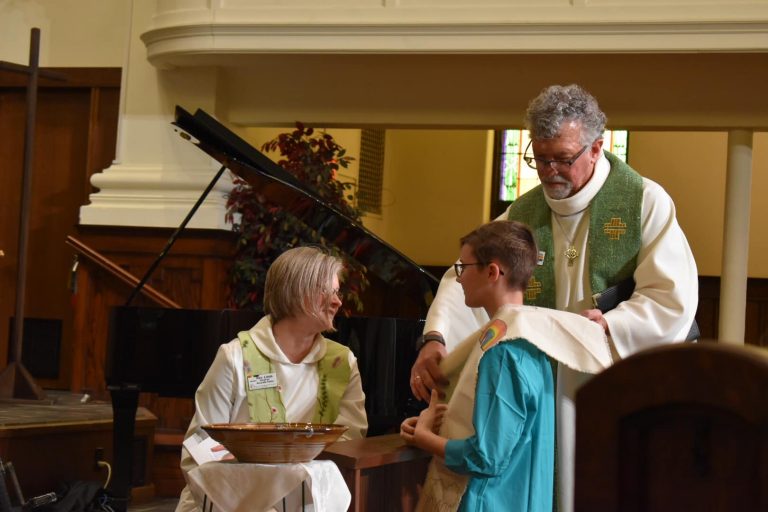 ching such horrific incidents, knowing that there are countless other smaller-scale incidents, and doing nothing is not the way of love."
I want us to hear we are not helpless. We absolutely have the ability to work through our most difficult problems, together, and to rise above the polarizing political debates funded by big interest groups.  
This is what we teach our children, and so we better believe it for ourselves.
Our young people want and need desperately to know their lives matter, that they can make a difference. They want to know they are loved and cared for and that people will surround them in times of heartbreak and upheaval. In our teen years, emotions tend to run really high. We are still learning ways to cope with stress and trauma and hard things. The more loving and caring adults who walk with us through the hard things, the better chance we have of developing healthy coping skills for the next trauma we face. 
This is why youth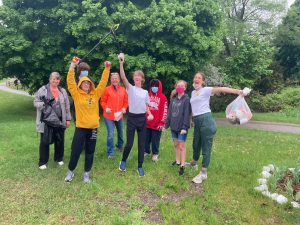 ministry is so important. This is why we surround our students with safe, trusted adults willing to build relationships with them and to walk with them through hard things.
It's also why we teach faith. Our faith roots us in ancient understandings of the God of Love who created us good, and who created us to make a difference in the world. More than anything, I pray our young people head off to college secure in the knowledge that they are loved and that they have the power and potential to love and care for the world in the name of their Creator. 
When we teach our youth these lessons, they turn around and remind us. It's why, no matter how tired I am, at the end of the day, I am always better off when I've spent time in fellowship with our amazing students and teens. They truly are our path forward. 
From this year's Confirmation Class Creed, created by students in 8th & 9th grades:

We believe God saves
in this life and the life beyond
in transforming who we are
and in giving us ways to serve others:
planting seeds, building bridges, inspiring hope,
so that our lives – starting with Baptism –
become a sacrament.
That is to say, our lives become holy, or set apart for the work of God.
And our communion represents our true unity with Christ and one  another.
This year's graduating class spent three of their four high school and college years managing their way through a pandemic none of us really knew how to cope with. They had stressed and anxious teachers and parents, a community fighting over their safety, and they endured cancellation upon cancellation of the events most important to them: sports, prom, musical performances, and more. I invite us today to celebrate their witness among us and to remember they have much to teach us about resilience and dedication and purpose—even as we try to teach them. I am deeply grateful for all our students, and so very proud of each one. May their light continue to shine before us as they embark on every new journey!
Speaking of new journeys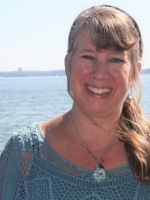 Our youth leader, Lisa Thomas, has walked with our students through this pandemic. After the mission trip in June, she will be stepping away from this position as her parents are in a season of needing greater care. We celebrate Lisa's ministry among us in these past several years. She and Dave are still hoping to be around as volunteers, as time allows. I recently asked Lisa about her experience with our youth. 
Q: Tell us about one of your highlights in youth ministry at Central.
A: In an unexpected way, one of my highlights while working on staff with our youth since 2019, is the time during the "early" pandemic, when our connection with youth was primarily on zoom and porch drop offs.  I learned so much about our students from "dropping in" on their porches and talking to them on zoom – for example, I met so many students' pets that way !!! – it was really sweet and unexpected.  I also can say that every mission trip is a highlight, when we take our students out of their comfort zone and become the hands and feet of Christ in a city/location that needs our help – such life changing weeks for our students and leaders!
Q: What do you love about being with youth?
What I love about being with youth: our students are real, and at times raw – they have less of a filter than adults, which is refreshing – I just like hearing their stories and spending time with them.  They are thoughtful, kind, and searching for answers – and I am honored to be part of their lives.
Q: What do you most want students to know or experience as they grow in faith?
As students grow in their faith: It is on my heart that our students always know that God loves them, and that He desires a relationship with each one of us.  It is my prayer that our students grow in their relationship with God and really feel His presence in their lives.
Q: What will you be up to? Will we see you around?
I will be continuing with my position at NMC, and spending some more time with my parents downstate.  And we'll be around, too!  Dave and I plan to continue to volunteer with our youth.
Thank you, Lisa. And let's never forget we have the power to transform the world in Jesus' name: in our relationships, our advocacy, and our prayers that lead to loving action. Amen.