STAYING GROUNDED WHEN A STIFF WIND BLOWS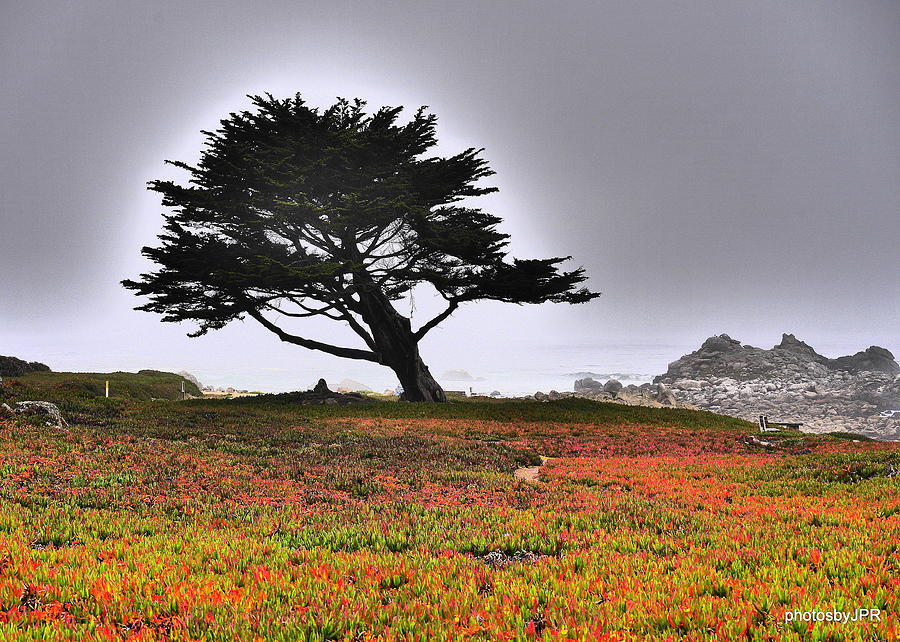 So how are you doing out there, as this necessary virus quarantine keeps us apart? Hopefully, you are able to be more grounded than anxious, more hopeful than despairing, more Sabbath-keeping than wall-climbing. As of this moment, we do not know exactly how long we must "stay home/stay safe". But we can know this one-of-a-kind Lent will give way to a one-of-a-kind Resurrection. We will come out of this, and afterwards we will likely not be the same now that we freshly know how fragile is this mortal life.
But while we await the passing over of the virus' spread, we can sink our roots down and claim what is going on around us that is good and life-giving. At the bottom of this blog post, I hope you will add to my list. For now, here are 3 "stakes in the ground" for helping us withstand the winds of panic, even in these cautious days of pandemic –
First is the way I see people are looking out for their neighbors. It is the gift of uncalculated empathy. When, in recent history, have all us human beings been fighting for our lives together? When have we seen such confirmation that our struggle and that of our neighbor is the same struggle? I was moved to tears while driving my car a few days ago, listening to the NPR radio talk show known as "1a". They were interviewing average Americans who are coping with the quarantine lock-down of businesses. Like so many in the service economy these days, Amy Putens, a hair stylist in the DC area, has lost her job. Feeling anxious about all the unknowns in her family's life these days, including her husband undergoing chemo therapy for his cancer, she described the lump-in-the-throat fear gripping so many these days. But when she shared in that interview how her husband just that day was told his cancer hit remission and was no longer spreading – in that moment the entire radio station control room burst into applause. There was genuine joy for her good news. And this for a stranger who happens to be another soul in the same boat with the rest of us – one looking for hope and to know she is not alone. In that moment, across the airwaves, we were one.
Dr. Martin Luther King, Jr. expressed in his Letter from a Birmingham Jail: "I am cognizant of the inter-relatedness of all communities and states," he says.  "I cannot sit idly by in Atlanta and not be concerned about what happens in Birmingham… We are caught in an inescapable network of mutuality, tied in a single garment of destiny.  Whatever affects one directly affects us all indirectly." It is not lost on us that Dr. King, in that moment, was speaking against overt racism and Jim Crow laws of the southern United States. But, like all truth-tellers, his words transcend beyond one place and one issue. We are seeing in this pandemic our "inescapable network of mutuality", and must note how it is greater than our need to travel or even be consumers. This unsettling time might just settle us into a realizing that my neighbor in Traverse City or Detroit or Delhi or Kabul has a survival story bound up with our own. If that is true, how could they ever be our enemy!
Second grounding for me is to see the ways thousands of faith communities have jump-started new remote ways to hold worship together. Even under this now tightest restriction against large assemblies, there is a hunger to remain community in our common spiritual search. Here at Central Church, musicians and social media communicator and preachers and photographers have merged energies to carry us forward in our shared worship life. Our bishop has directed us to offer only online worship through Easter Sunday. We know this is challenging. But I especially want to invite you to Palm Sunday service via our Facebook Live broadcast. We will be sharing together an early Methodist tradition known as the Agape Love Feast (learn more here: https://www.umcdiscipleship.org/resources/the-love-feast ). As a sign of our unity and our common compassion for the world, we will "break bread" together as part of the service, so you will want to bring a snack with you to computer screen to "share".
By the way, keep tuned to Central's website for opportunities to worship online together. In the works is a Good Friday service and an Easter Sunrise service, plus we will make Easter Sunday a great celebration.
A third grounding for me these days is to know I must remain in mission in my life. This means participating in a world where all are valued as God intends. Even in quarantine I can participate in the good future I see God calling us to. Certainly, there will be many charitable needs around us as we move beyond this pandemic. But supporting our church in this time, thru financial pledge, prayer, presence (tuning in remotely) is of utmost importance now. We don't want to fall behind, since so many depend on us. Did you know it takes $27,000 per week to underwrite the ministries of Central Church – from paying utilities, staff, outreach care, missionary support and so many other needs that cost money whether or not people gather here for in-person worship Sundays?
We continue to be in ministry together. Children gather for online Sunday School, youth are shown ways to write letters of encouragement, adults do video chat around the bible and other books. We commit to praying daily from 1-2pm for all patients and staff at Munson Hospital. And, of course, worship goes on.
Indeed, here is the place we get to learn and imprint our brains deeply – we are God's Beloved, called to watch out for one another human-to-human, and tied to a single garment of destiny.
So where are you staying grounded these days when a stiff wind blows?
Full of hope,
Chris