Happy New Year!
Some think of Winter as a time to hibernate, binge on Netflix, and long for Spring. But it is also a time to learn some new things, to let the darkness teach us, and to read some lively words that might deepen our spirit. Did you know that in nature, creatures like the giant sequoia trees do their best growth in the winter?
So what about you and me? What growth are we open to in what we're spending time reading and watching and listening to? For this month's blog post, Katie Butera and I are co-authoring our recommended short list of media we've found to be good for tending  our mind and spirit for some good.  It's a top-ten list, so we each weigh in with our "fave five".
In the comment space below, let us know what you'd add to our list. We'd love to hear from you.
CHRIS' PICKS—MUSIC Category
OK, I'm starting out cheating a little, since I'm recommending not just one artist, but two.
Jon Batiste, originally from New Orleans, is an amazing R&B pianist and performer. He embodies wisdom and joy, even while dealing with heavy themes of racial justice. His album "We Are" affirms the beloved community as the healing for many of our ills. Give a listen to Batiste's version of "What a Wonderful World".  Zach Williams, a southern rock songwriter whose hard-driving melodies speak of following Jesus' way in a hard world. Our own Well Band has sung some of his pieces. He cuts to the core of human struggles. Check out his duet with Dolly Parton titled "There Was Jesus".
POETRY Category
Amanda Gorman is the youngest presidential inaugural poet in US history. Her piece "The Hill We Climb", spoken at President Biden's inauguration rocketed her to super-star status (if that can happen to a poet!).  Her newest collection "Call Us What We Carry" calls out how our world could be better, and inspires the listener to imagine the better world she is seeing. Ms. Gorman can also be seen performing her work on YouTube.
SOCIETY & FAITH Category
The book is "Living In Color" by Randy Woodley. Mr. Woodley, a Keetoowah Cherokee, provides fascinating insight into Native American culture and a biblical model for racial reconciliation / healing for all people. His winsome vision is that we  embrace God's passion for diversity. Above all, this book celebrates God's beautiful plan to reveal Godself through every unique individual, family and culture. It's an inspiring alternative to racism.
PODCAST Category
The great Christian writer Brian McLaren hosts a panel of thinkers on this podcast series "Learning How To See, with Brian McLaren". His diverse panel dive deep into how a contemplative spiritual life is the grounding we all need in order to make our world a fairer, more just place. I have back more than once to hear where "bias" comes from, and how to bring our political will and our prayer life together.
SELF HELP Category
Just in time for teaching our brains to stay positive in this 2nd COVID winter, the book is "Chatter" by UofM psychology prof Ethan Kross. The book's sub-title goes "The voice in our head, why it matters, and how to harness it". I offer this as a good mind-trainer for hard times, to notice the inner conversation that either coaches us for good, or traps us in negative self-talk. I've found this book teaching me to take the longer view, to be more available to others, and to seek union with God more in my inner chatter.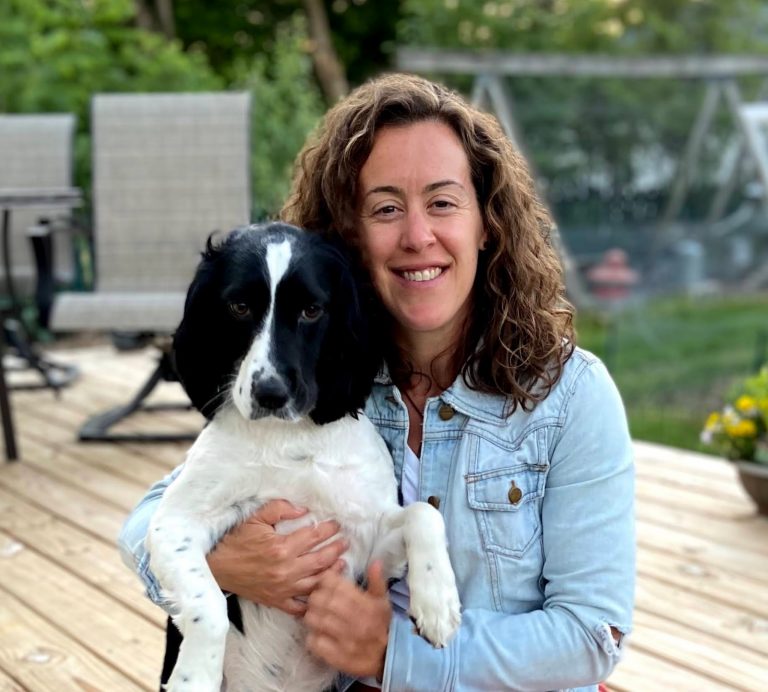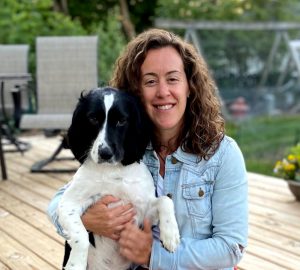 KATIE'S PICKS—MUSIC CATEGORY
Enter the Worship Circle —There are three "Enter the Worship Circle" albums (First Circle, Second Circle, Third Circle) of soulful, singing prayers written and collaborated by two musical groups, 100 Portraits and Waterdeep. The songs were recorded live and unplugged, open and free-form. A fav song from each album: First Circle  "I will not forget you" (Psalm 50)  Second circle "Cannot Hide my Love" (Psalm 40)  Third Circle "Wait on the Lord" (Psalm 27).
NON-FICTION SPIRITUAL GROWTH CATEGORY:
I read my first Richard Rohr book this year, The Universal Christ: How a Forgotten Reality Can Change Everything We See, Hope For and Believe and knew right away that I would devour all of his books.  I'm currently reading Everything Belongs: The Gift of Contemplative Prayer, which highlights the importance of self-transformation on the spiritual journey as a meaningful way to bring social justice and change. I'm so moved by these books that my heart wells with love, my mind with peace, and my spirit motivated to spend more time practicing contemplation.
SELF-HELP CATEGORY The Enneagram
I was fortunate to have one-on-one Spiritual Direction from a LCSW/Ordained Minister for almost a decade. The comprehensive enneagram personality framework was one of the tools she used to help me practice self-awareness, self-reflection, and eventually self-responsibility for change/growth (cue the serenity prayer!). I've been better able to understand my internal motivations and relationships with others through the enneagram framework. For anyone skeptical about the Christian connection to the enneagram, book #6 listed on this webpage is a good source of information. I am an enneagram type 4.
UMC SPIRITUAL WRITER CATEGORY
This fall I read my first Adam Hamilton authored book!  He is my first book read of a Methodist-specific writer/church leader. It was a pleasure to join the book study of "Seeing Gray in a World of Black and White" this past fall with CUMC facilitators Carol Larson, and Melanie and John Miner. I would recommend Adam Hamilton for a thoughtful, reasoning, heart-felt and moderate voice; I found myself flipping further into the chapters of his book, unable to stop at the assigned chapters for the particular week's reading.  I wonder if his writing would have the same effect on you? Two ways to explore:
Darcy Dwelling will be leading a study on Adam Hamilton's last book The Lord's Prayer (yet to be released) sometime in early 2022. Watch the church website for more info coming soon.
CUMC will soon be offering a free subscription to Amplify Media. Once you create a profile, you will have access to multiple authors and videos. With the magnifying glass icon, search "Adam Hamilton". There are several teaching videos from many of his books including the one I listened to recently: Half Truths: Season 1: Episode 1 "Everything Happens For A Reason".
FICTION BOOK CATEGORY
"The Book of Longings"  You may be familiar with the book and movie called, "The Secret Life of Bees", Sue Monk Kidd's first work of fiction. The New York Times recommends all four of Sue Monk Kidd's fiction books, however her latest book (2020), "The Book of Longings", includes "meticulous research and a reverential approach to Jesus's life that focuses on his humanity". I highly recommend it! She is my favorite fiction author.
Are you a fan of any of the above recommendations? We'd love to hear your thoughts in the comments below!
Lastly, I (Katie) want to share a 'thank you' for the warm words, prayers, presence, and inspiration this community has offered me, and others, in 2021. I am sad to step down as CUMC staff due to unexpected caregiving needs for a close relative, but I am happy to have a place to gather (as a participant, this time) to have my cup filled! May you be blessed, and continue to be a blessing, in 2022!
Walking The Way with you in 2022!
Pastor Chris, with Katie Butera